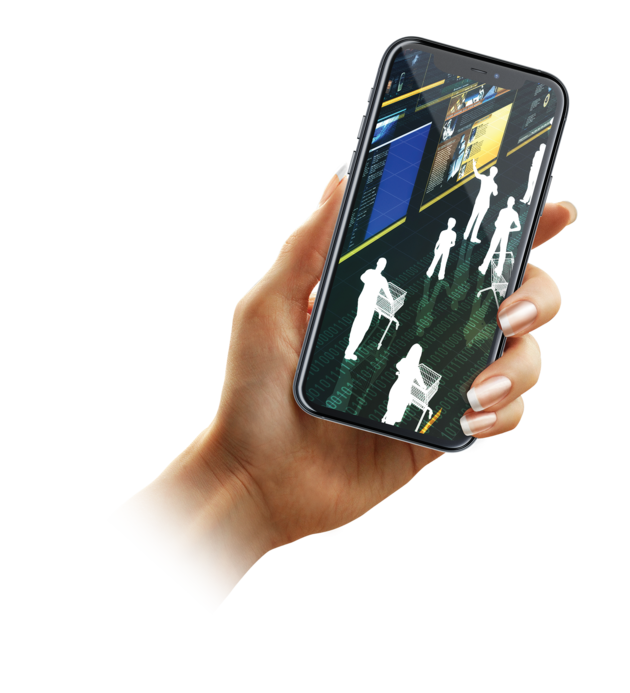 CREATING COLLABORATIVE
DIGITAL HIGH STREETS
Communities like to shop locally, but increasingly want the convenience provided by national and international delivery companies, such as Deliveroo and Amazon
Creating truly digital shops, with local delivery capability, brings consumer spend back to the highstreets.
We provide retailers, restaurants, cafes and service providers with the tools needed to manage their businesses. But equally important the multi channels, expected by today's consumers, to conveniently purchase products and services. Our apps, and supporting digital technologies, bring communities closer to the range of products and services good town centres offer.
Four Base Tools under your own brand
Sell any products or services everywhere - our platform is fully configurable for any business sector. No additional hardware needed. Use your own devices to reduce costs, save time and boost profits.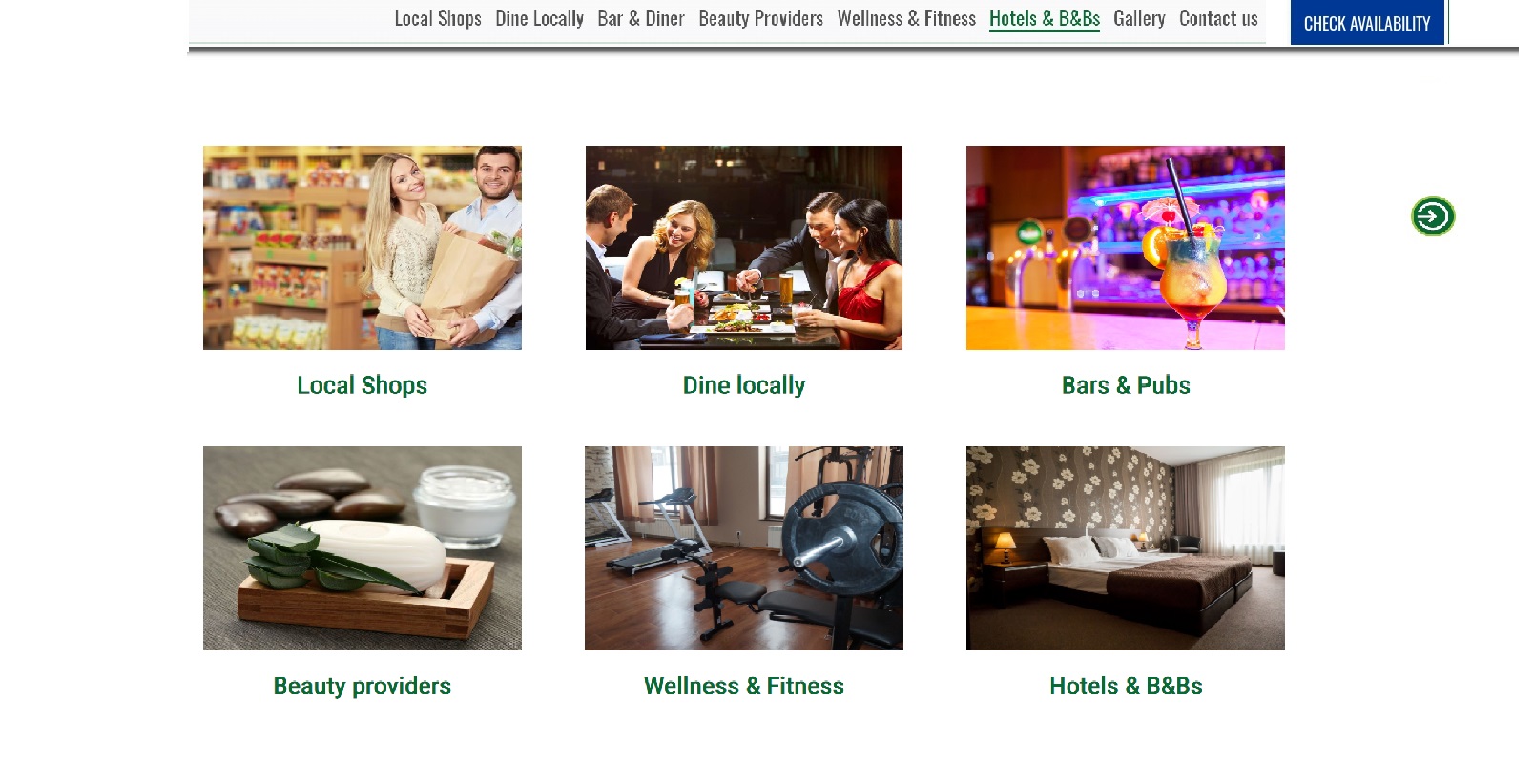 E-commerce Website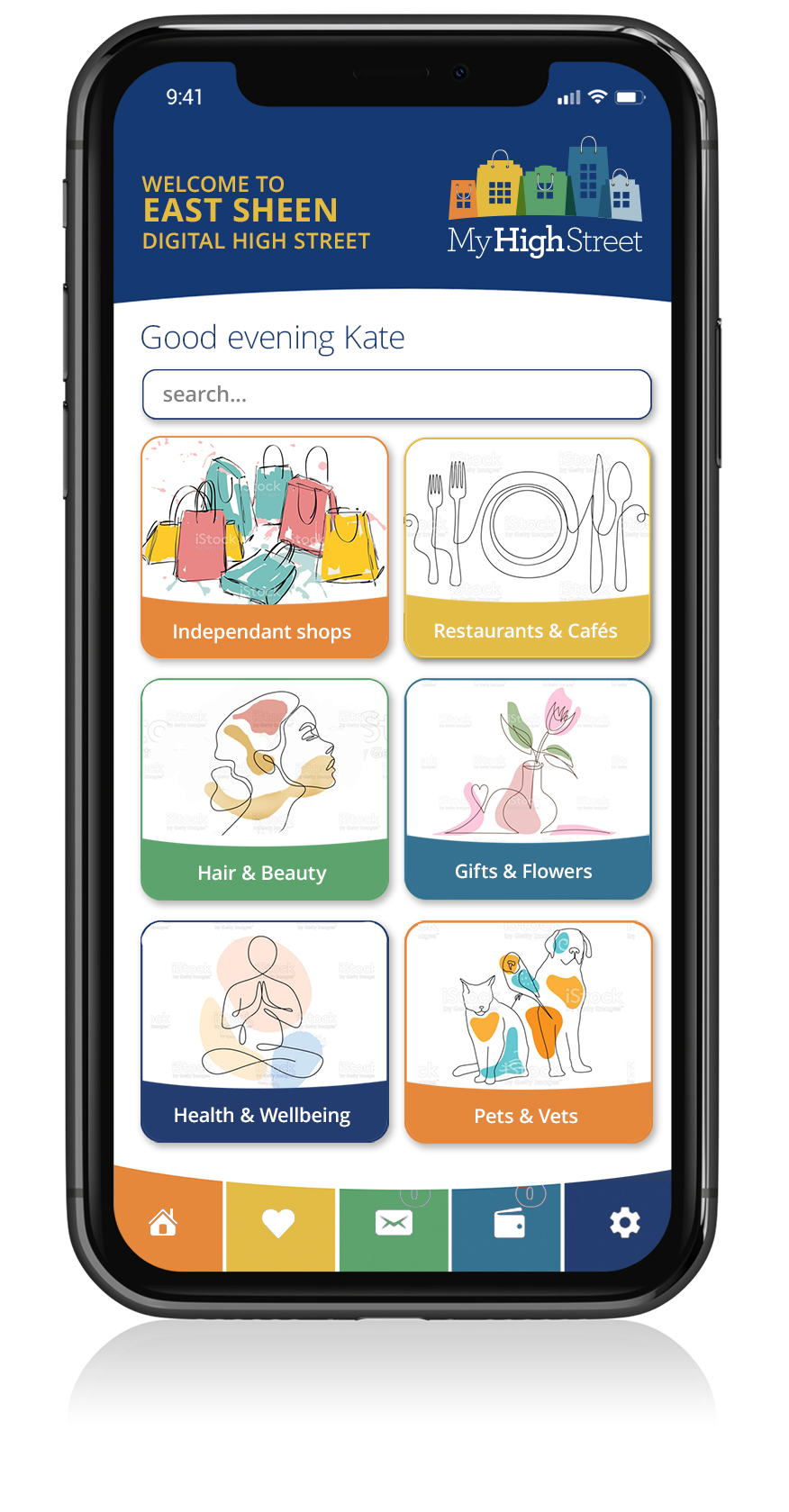 E-commerce iOS & Android App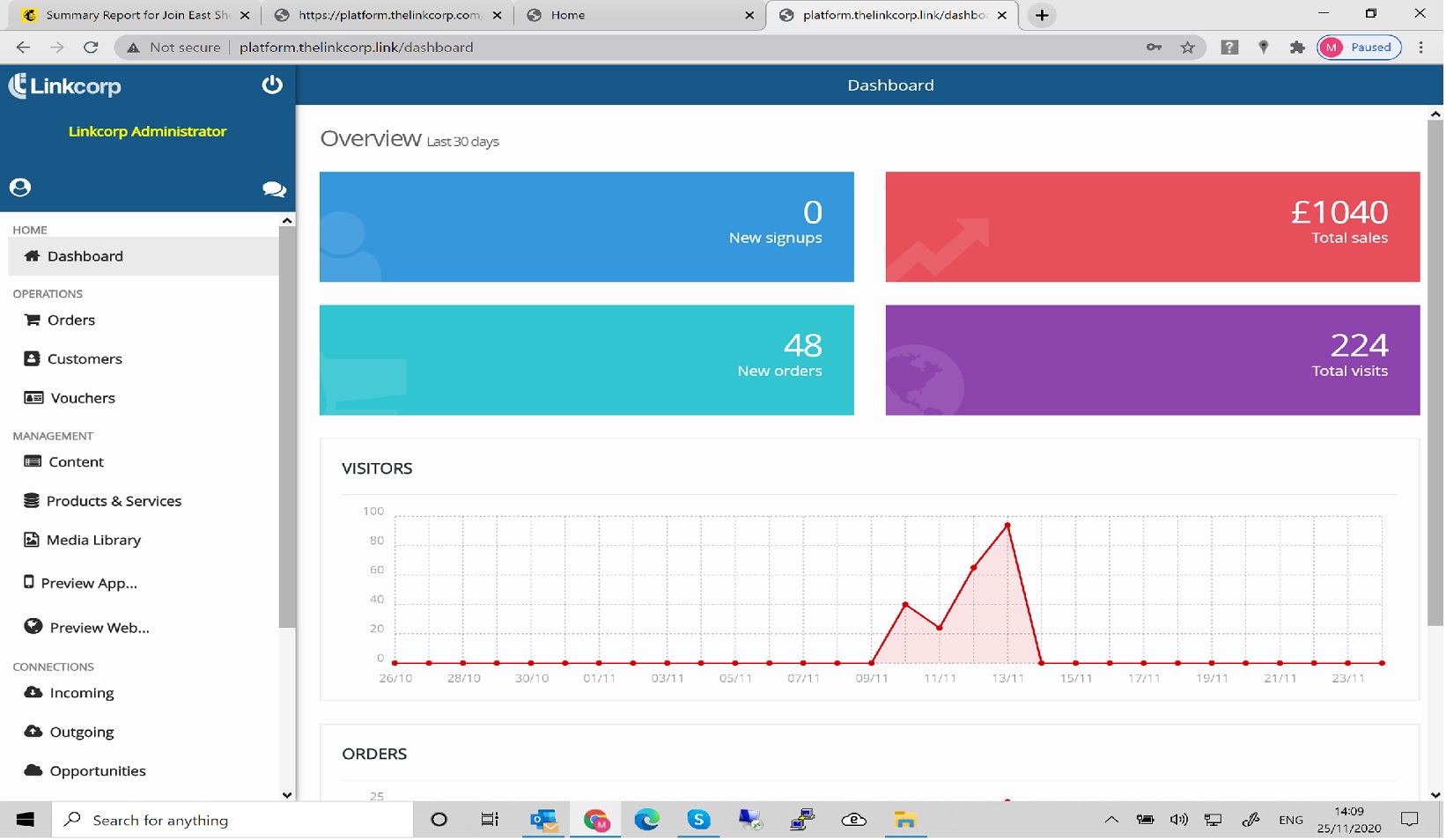 Cloud based admin panel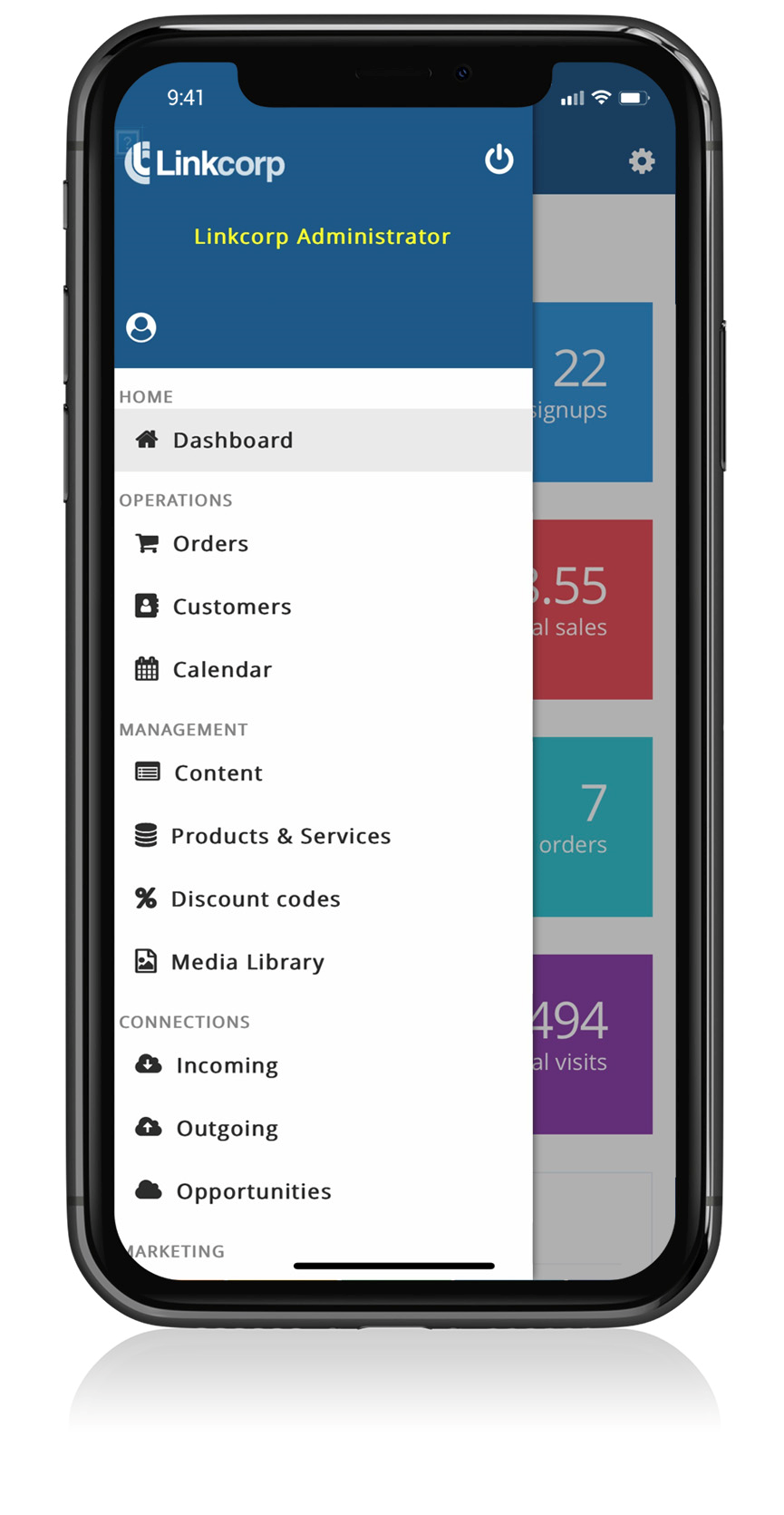 iOS & Android admin App
WHY CHOOSE US
We will provide you with all tools and services you need to start, run and grow your business - all managed from a single, cloud based interface and mobile App
Dashboard
All the important information available at a glimpse. View essential KPI's such as sales, bookings and orders, new user signups etc. Receive alerts when stock levels are running low.
App & Website Builder
Configure your branded App and website from the same interface and dynamically manage content, media, embed maps and offers. No technical know-how needed.
Bookings & Order Management
Accept bookings and manage your business right from your phone. Automated in-App vouchers with QR code sent to virtual wallet and many other functionalities.
Marketing & CRM
Configure client groups based on insights. Create and schedule photo message and geo-fencing campaigns with unlimited push notifications to entice clients in real time.
Inventory Management
Create and manage products, services with bookable timeslots, accommodation packages, transport services and offers from one interface.
Connections & Opportunities
Connect other businesses' Apps and websites to yours and start earning cross sale revenues. Expand your customer reach by linking your App to others in the network.
Frequently Asked Questions
Do I need any hardware to use your platform?

No, no additional hardware is needed. Use your own devices to reduce costs.

Can I cancel my account at any time?

Yes. If you ever decide that Linkcorp is not the best solution for your business, simply cancel your account.

How long are your contracts?

All Linkcorp plans are month to month unless you sign up for an annual plan.

Can I use my own domain name?

Yes. You can use an existing one that you own. We also provide a free myhighstreet.net domain name to all businesses to increase your customer exposure.

Can I change my plan later on?

Yes. You can upgrade or downgrade your plan at any time.
Is Linkcorp PCI compliant or PCI certified?

Yes. Linkcorp is using payment partner that is certified Level 1 PCI DSS compliant. This means all your data and customer information is ultra secure.

Do you provide training and support?

You won't start alone. Our onboarding experts will demonstrate how to make the best use of our platform.

Are there any transaction fees?

Yes, there will be a card processing fee of 1.2% +20p per transaction. Should you decide your App to be linked to other Apps in the network (crucially, you always have full control to decide) when a cross sale occurs, you will pay a transaction fee.

How do I earn additional revenues?

Please contact us and we will explain how you could earn additional revenues based on your location.

Will Linkcorp invest into marketing to locals?

Yes, we will be marketing your High Street to residents via strategic local media.